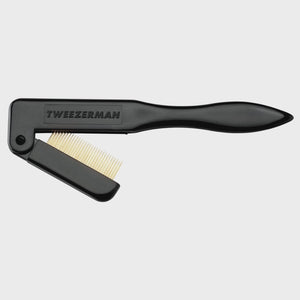 Folding iLashcomb
A makeup bag staple, the Folding iLashcomb glides through lashes to remove excess mascara, leaving them separated, defined and clump-free.
For best results, comb eyelashes immediately with the Folding iLashcomb after applying your favorite mascara.
While still wet with mascara, comb your eyelashes carefully, moving up, out and away from eyes.
If applying more than one coat, comb eyelashes after each additional application.
038097105414