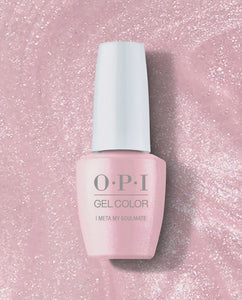 Opi GelColor I Meta My Soulmate 0.5 oz #GCS007
A baby pink pearl gel nail polish that sets your status to In a Relationship.
First, you slipped into their DMs. High five. Next, you're talkin' flirty for the whole world (wide web) to hear. Hey, pearl. Hey. It's PDA, all the waaaay. You'll wanna DTR asap with this baby pink pearlescent gel nail polish because one swipe and you're hooked up with a color that's so not complicated. Lock. It. Down. Opposites attract with other unfiltered brights from our #MeMyselfandOPI collection. But clearly, you have a type.
EAN/UPC: 4064665102390
SKU: 99350157720