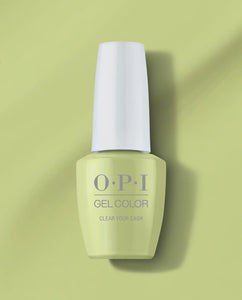 Opi GelColor Clear Your Cash 0.5 oz #GCS005
Honeydew your shopping thing in this green crème gel nail polish.
Everyone needs some space to shop it like it's hot. Can't say we blame ya. But it's time to bust outta that shell and set your site on a honeydew gel nail polish that's optimized for your (and others) viewing pleasure. One thing's for sure, you won't wanna delete something this goooood and this creamy. Green means whoa. Get the full color download with the rest of our #MeMyselfandOPI collection.
EAN/UPC: 4064665102420
SKU: 99350157723