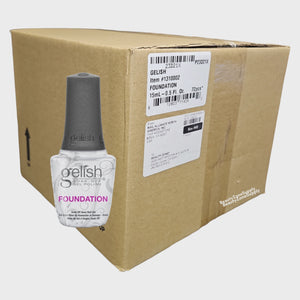 HARMONY Gelish Soak off Base Coat Foundation 0.5 oz
Case 72 bottle Free Shipp!!!
Creates the adhesive bond between the nail plate and gel products while not damaging the nail plate. Works as a base for Gelish® Structure or Gelish® Soak-Off Gel Polish. Cures: 5 seconds in LED 18G Light; 10 seconds in LED Light; 1 minute in UV Light.
812803719092