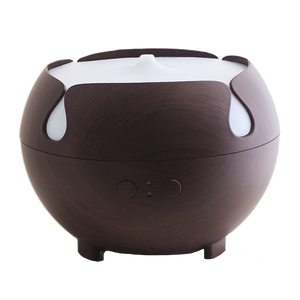 Transform your home into an aromatherapy spa with our sleek and modern LED Ultrasonic Mist Diffuser.
This party-sized, ultra-quiet diffuser includes an automatic shut-off feature with LED light control for a meditative aromatherapy experience.
With a 600mL tank, our Ultrasonic Mist Diffuser provides 10 hours of continuous run time until a water refill is needed. Just add water, your favorite essential oils and press the power button for a therapeutic escape.
Diffusion: Add 18 – 30 drops of your favorite essential oils for an aromatherapy experience. For a calm, serene environment, we recommend our 100% Pure Lavender Essential Oil and for a vibrant, creative environment, we recommend our 100% Pure Energy Essential Oil Blend.
Bonus: The diffuser also comes with a Peace & Calm, 100% Pure Essential Oil Blend!
Size:
Holds 600 mL of water
Power: 12 w
Dimensions = 7.5 x 7.5 x 5.8 in
Room Size = 300 sq ft