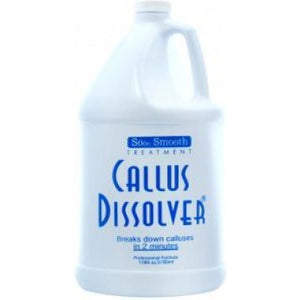 Larosa Callus Dissolver Gallon
Sooo Smooth Callus Dissolver with professional formula, saves you time and effort by doing the work for you.  This product is specially designed for professional use.  It breaks down calluses in 2-3 minutes so you can simply file or buff them away.
Direction for Use: After soaking, liberally spread Callus Dissolver over callus.  Wear gloves or rinse fingers well after applying.  Allow it to penetrate 2-3 minutes depending on callus build up.  Then use a file or buffer to gently remove callus.  Wash thoroughly with water after use.  
650229935456
833379043183