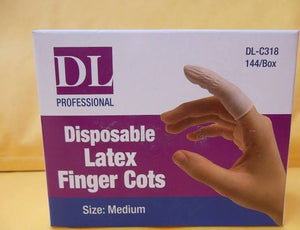 DL Pro Latex Finger Cots 144 Box #DL-C318
LATEX FINGER COTS 144 PCS
Provides general protection from contact with chemicals and solvents. Great for use with cotton to soak off gel polish and for extractions during facials. Can also be used to protect cuts and wounds from moisture and from contact with clients. 144 per box.