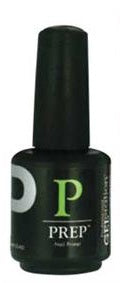 GELeration is not only gentle on the nail, it protects them as they grow. Most importantly, you and your clients will love the three-to-four weeks of everlasting colour in the signature JESSICA look and Custom Colours. There is no chipping, fading or smudging and the nails stay flawless.

The beauty of GELeration is that if you know how to perform a manicure, you can easily follow the simple application and removal process of GELeration. It also allows for an easy transition between gel and natural nail manicures enabling your client to grow her own healthy, natural nails. And, GELeration gives you the opportunity to attract new or old clients who strayed from their regular weekly manicures and pedicures.

This unique gel in a bottle is applied like a polish with the durable strength of a gel. GELeration lasts for 21+ days without chipping, peeling or fading and is easily removed in minutes. GELeration is available in more than 150 colours and counting!